Loom Arts and Management is a talent agency and arts organisation based in Melbourne, Australia.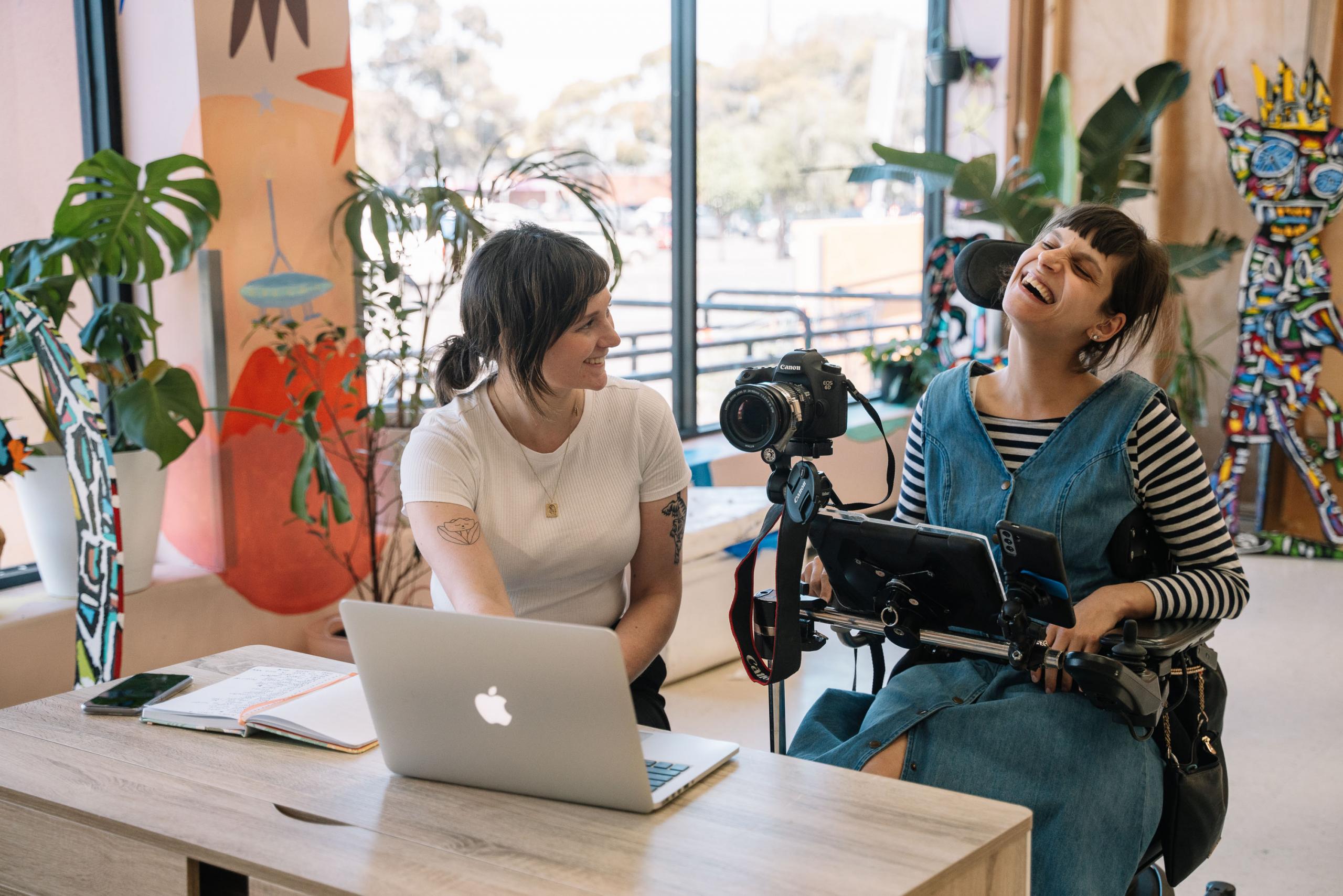 Loom exists to increase representation, respect and access of d/Deaf and disabled artists within the arts industry.
We are a not-for-profit organisation and social enterprise.
Loom provides bespoke support for both artists with disability and those wishing to work with artists to facilitate positive and ongoing working relationships within the mainstream arts sector.
Loom Large 2022
Please join us in celebrating Loom's incredible artists and their work via our online event Loom Large!
This event will be live from 4pm on Saturday 3rd December, 2022.
Loom Large will feature performances by some of our artists as well as some footage of highlights from the past two years.