Our Services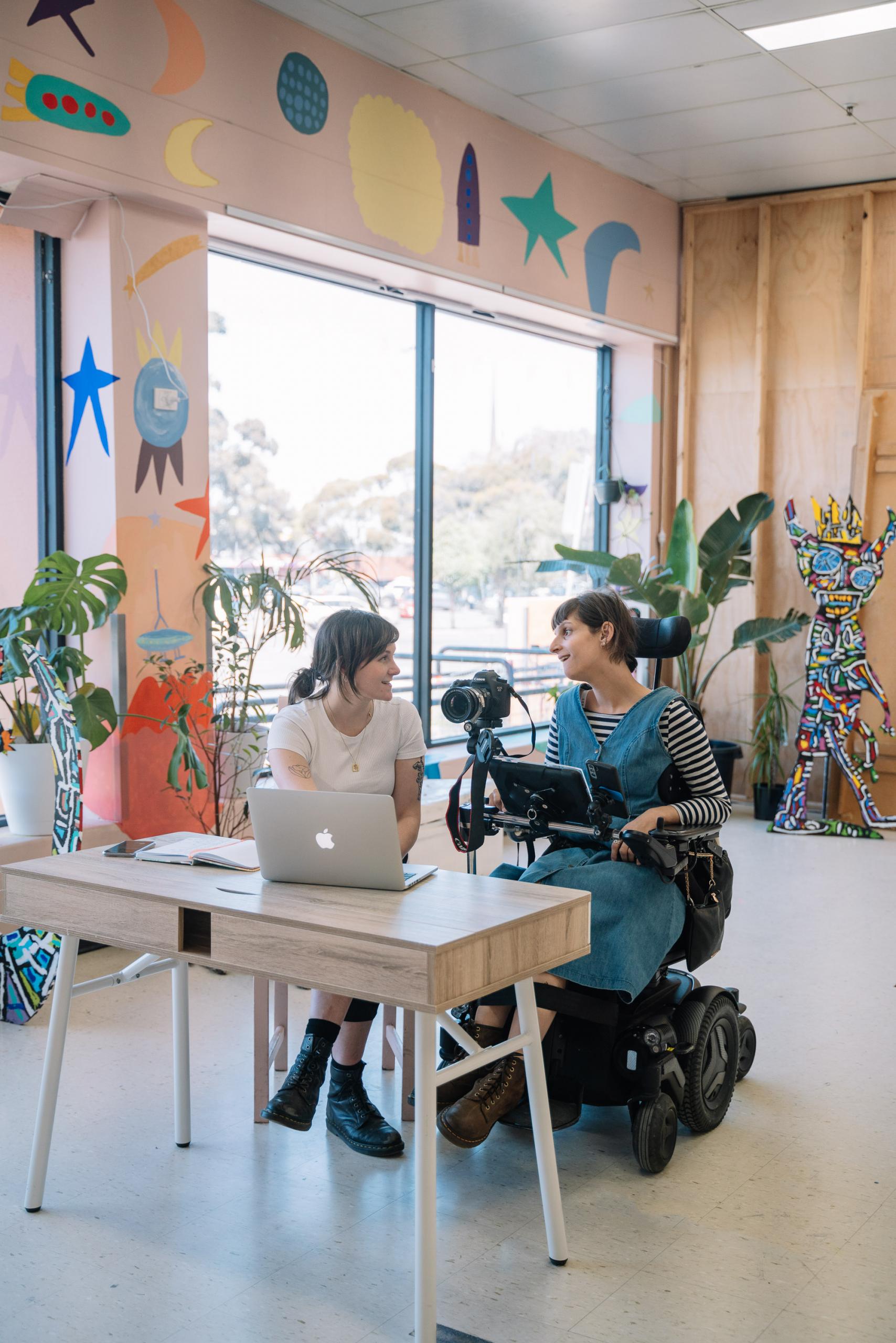 Agency
Loom operates as a talent agency for artists with disability. Though capacity for our agency is limited, the work that we do contributes to achieving our goal of increasing representation for people with disability in both the arts and society in general.
Click here to find out more about our artists.
Artist Support
Loom offers bespoke artist support services for artists with disability, mental health conditions or other disadvantage that impacts their opportunities. This support could look like one-off grant writing assistance, weekly one-on-one artist support, or professional development workshops run by industry leaders.
If you are an artist or a supporter of an artist who is interested in Loom's support services, please get in touch via our contact page or you can email support@loom.org.au.
Consulting
Loom is dedicated to providing all artists and arts organisations with the tools they need to be inclusive and accessible.
We offer tailored access and inclusion consultation services that includes auditing, access document creation, training and inclusive artistic services such as script consultation and project-based professional critique.
All consultation conducted by Loom is lead by consultants with lived experience of disability.
Loom offers subsidised rates for not-for-profit and community organisations seeking our consultation services.
For more information, please email hello@loom.org.au or contact us via this form.